Product Options App for Shopify
The Live Product Option Shopify app from CloudLift allows products to be personalized with options. In addition to the classic option solution, the app also offers customers the possibility to display a live preview of the options on the product page, as well as image uploads & text input on the product image. This allows for great POD (Print on Demand) stores for fashion or even images/displays. In addition, the Options app can also be used to bypass the variant limit of 100 pieces in Shopify.
With the large number of options available, it is perfect for personalizing products, especially jewelry (engravers), clothing and images. Likewise, help texts and brief information can be displayed with the options to help customers choose the correct option.
App configuration
No modification is needed in the Shopify theme. So the app can be easily installed/uninstalled without filling the theme with unnecessary code. It must be enabled in theme editor to see on product pages (app block). Live Product Option supports Online Store 2.0 themes. With the help of App block, you can also control the positioning of options on the product page. In the Shopify admin area, there is an option to configure options and languages in the app. In addition, the Shopify app is well documented and there are some video tutorials on how to set it up.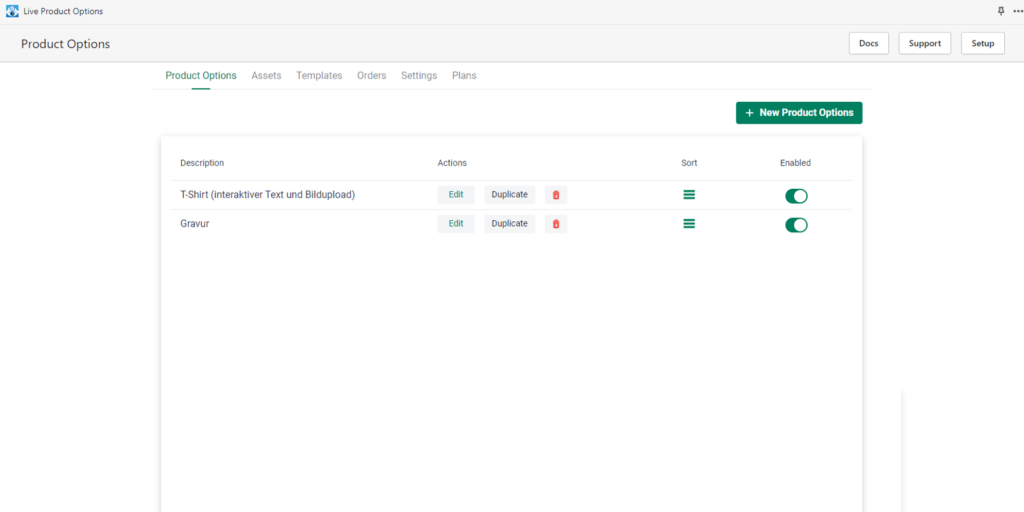 Product options
Unlimited product options can be created. Free text fields, select dropdowns & radio buttons, checkboxes (selection of predetermined values), color selection, date selection, file upload, as well as HTML are available. In addition to the option types already mentioned, product options can also have different price markups added to them. In addition, conditions can be added to the options so that customers do not select combinations that cannot be combined. Likewise, options can be assigned to several products at the same time. This can be done for example with the product type, product title, product tags and many more.
Multilingualism
The Shopify app supports multilingualism on Shopify. When the page loads, the app selects the correct language translations based on the currently selected store language. The main language is used as the default for all languages not yet translated. All translations can be freely edited to make everything fit your store. Your own custom translations can also be added and used in the option configurations.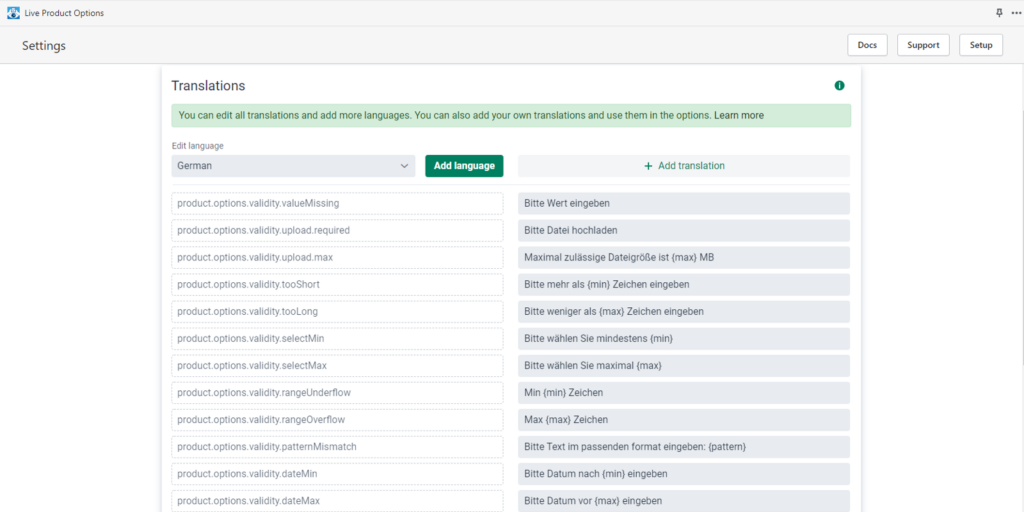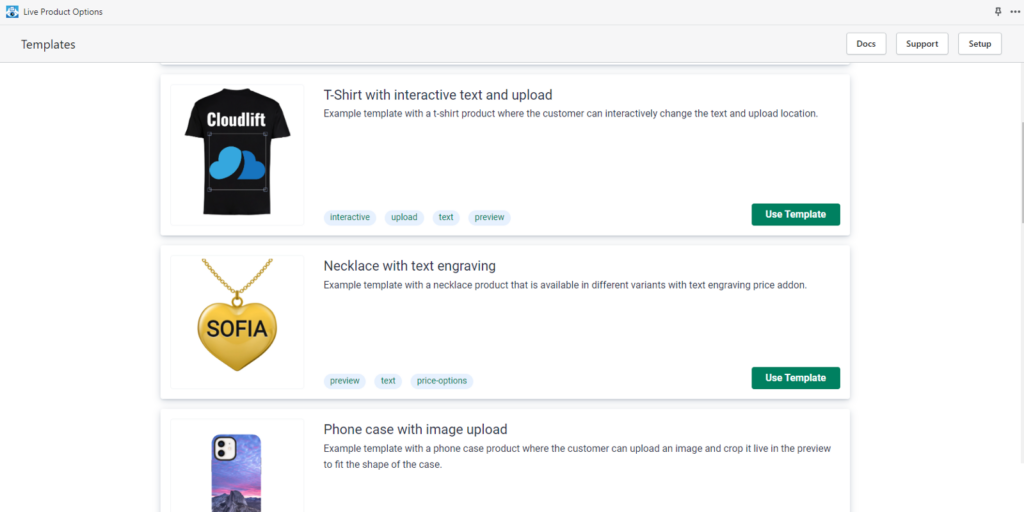 More features
The app supports multiple currencies via the new Shopify Markets feature. Price markups can be automatically converted based on the configured exchange rates. The Options app archives each order with all products and their individual options. A ZIP file with all file uploads and a CSV file with the options and custom text entries can be exported. Furthermore, the application already offers several predefined product options, which can be customized quickly and easily.
Conclusion
CloudLift's Live Product Option app offers an unlimited number of options, which are also highly customizable. Multiple languages are supported, as well as currencies. Video tutorials and documentation make it quick and easy to configure the Shopify app. It is compatible with the latest themes. The product option plugin can be tested for free for two weeks. The cheapest plan costs $9/month and is for 100 orders/month. The fact that the price is linked to the orders allows to get in cheap and the cost grows with the store, up to $49 for an unlimited amount of orders. (All prices)