Our Shopify experiences
sell like a pro, as a starter
Programmer and founder Tobias Lütke emigrated to Canada in 2006. The German wanted to sell snowboards online in his new home country. Since he couldn't find any store software that met his requirements, he simply programmed the missing sales platform himself. For many young developers, such an undertaking is a test of nerves and experience for life. Not so for Tobias Lütke, today he is the boss of 5000 employees, a billionaire and his software Shopify runs 1.7 million stores.
The source of our experience with Shopify
Our agency has been working with Shopify since 2016, since 2018 we have been an official Shopify Experts Partner and since then we have been gaining experience with Shopify. In the last 10 years, in which we realize projects for customers in e-commerce, we have tested many software. From xt:Commerce, WooCommerce, Shopware, JTL and Gambio to Magento, there were touch points everywhere. In the end, we are happy that we decided to specialize in Shopify in 2017, and here's why: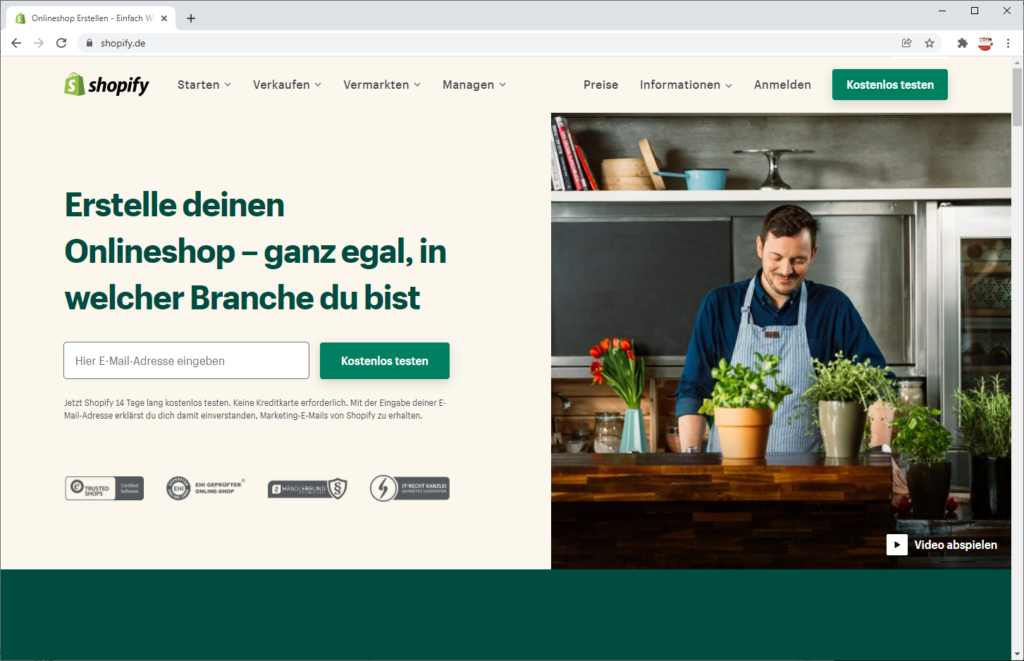 Shopify is unique
Shopify stands out from its 200+ different competitors because it's foolproof and very quick to use. That's what makes the tool so attractive to e-commerce newbies. But it's so ingeniously designed that it can grow with increased requirements. Even absolute professionals such as Gymshark, Kylie Cosmetics, Netflix, Freeletics, Babbel or the German store Ankerkraut remain loyal to the platform. (Shopify examples from Germany, Austria and Switzerland)
Why is that?
First of all, there are convincing features. Over 70 themes are selectable, developed by excellent designers, about 10 of them are even free of charge. The clever reporting dashboard gives a good overview of initial sales successes. Especially beginners are much better served with it than with the confusing Google Analytics.
Attractive administrative area
Products are easy to duplicate, uploading CSV files is a breeze. Also, you can make products SEO-ready very easily. With the order status page you keep everything under control and have an overview. The Facebook Shopping connection, for example, which is not included in the theme package, can be ordered in the integrated App Store. From another 3000 professional tools, necessary additions can be integrated into the store, often free of charge.
Even configuration is a breeze: shipping is easy to set up and manage, apps for DPD, DHL and various other providers allow shipping to be automated as far as possible, from order receipt to label printing to sending the tracking number.
Shopify simply thinks with you
Many who already have a store will know it: Mass editing of products is frighteningly often an issue. Here one would wish that the store manufacturers offer a solution that is not editing via the database, but is still fast and easy to use.
Shopify uses a kind of Excel sheet here. You can select any number of products to edit and then choose which values to change. A classic is the field price, as in the screenshot. Once you have made all the price changes, you save and wait. The more products there are, the longer it takes, but after a few minutes all products have the new prices.
If even that is too much work for you, there is of course the CSV export/import, which you can then import and export as you wish. Mind you, the CSV import/export of Shopify is the first we have learned to trust. (With other software you like to ruin your product data…).
That is not all
Shopify POS, Shopify's point-of-sale system connects to brick-and-mortar retailers and makes Shopify doubly attractive to physical store operators. Other online sales (sales via Amazon, eBay, or Instagram) can be connected directly or via apps.
Shopify earns something from every sale you make in your store by processing the payment for your store, and thus has a sincere interest in you "Getting your store up and running". This is where I see the explanation for the many tools & tips Shopify provides on topics like SEO optimization and marketing efforts. In addition, Shopify is already extremely load time optimized out of the box, through the Dawn theme released in 2021. The Shopify Dawn theme is so fast that even many custom Shopify themes developed for clients can't keep up. Small merchants have never been offered such a technically sophisticated solution. Of course, here comes the second secret ingredient for the fast Shopify stores: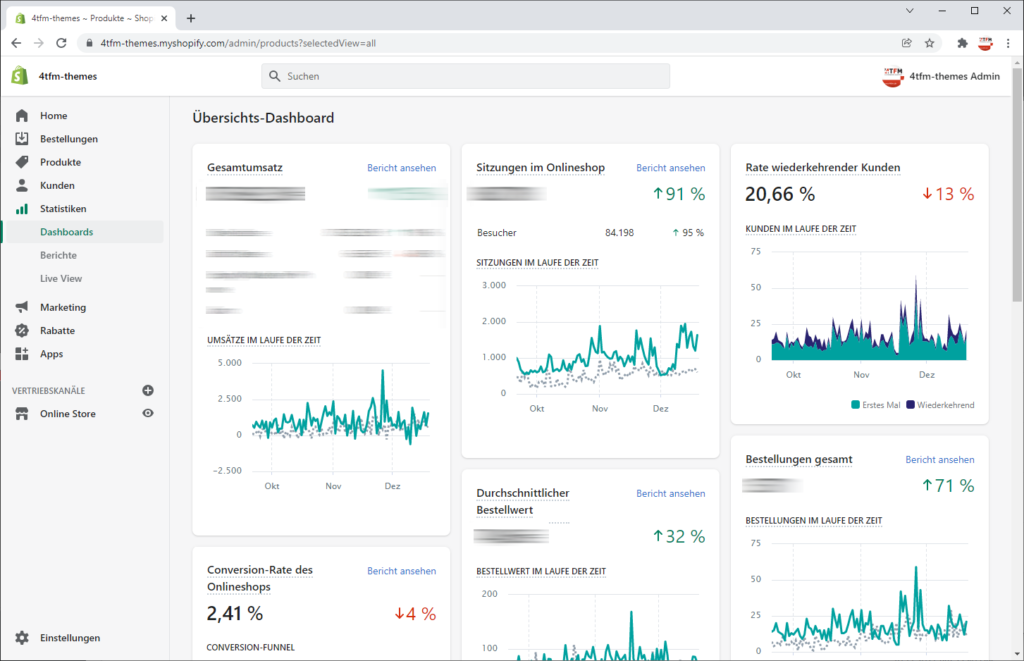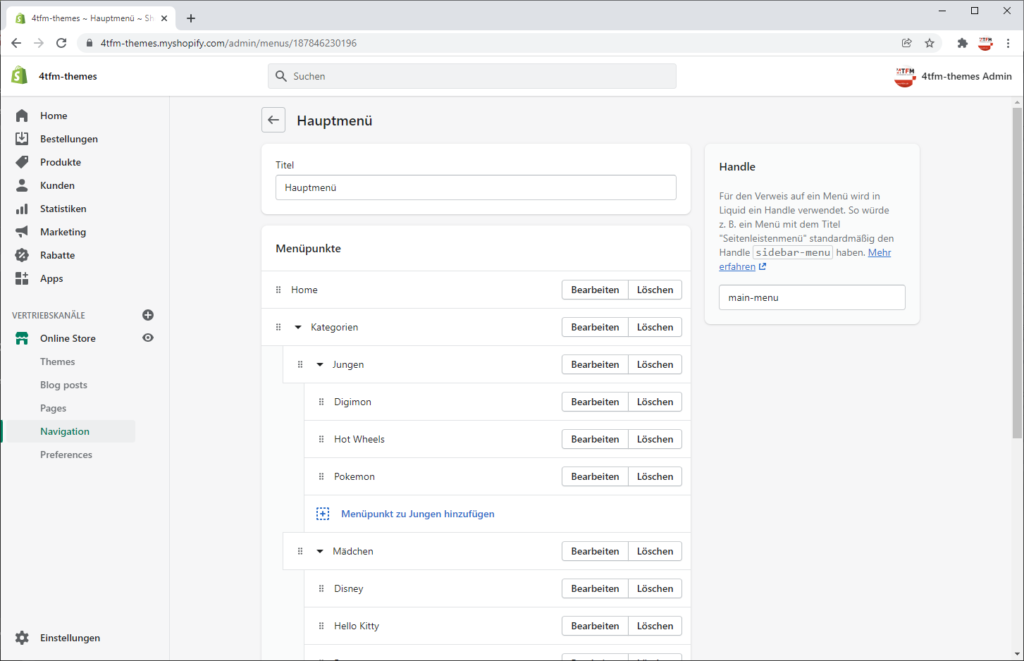 The magic word is cloud hosting
Web hosting or server is therefore not necessary for users. Operation, updates and maintenance of the platform are handled by the provider. Knowledge of programming languages is only required for very sophisticated customizations, so-called modular systems, also based on the Liquid language, make it easy to design the requirements.
Also, regardless of the amount of visitors:in that your store has, Shopify will stand up to it. Have you ever noticed that almost all startups from the VOX format "Die Höhle der Löwen" use Shopify? The reason is that no startup can afford a server capable of handling visitor spikes from TV. (And after the TV appearance, the server can't be rolled back into the basement either, it costs…).
If adjustments are necessary that are not so easy to accomplish, we as a Shopify Experts agency are of course happy to help out.
The conditions of Shopify for merchants
First of all, it is important that the system can be tried out free of charge for 14 days. After a (very small) online store can be configured in no more than an afternoon, you should (if the product range is not huge) comfortably get your store fully set up. For existing businesses switching to Shopify, it makes sense to work with an e-commerce agency such as us.
With the test stores you can do pretty much everything, apart from installing paid apps & taking payments.
Once you have tested the software extensively and gained your first experience with Shopify, you can switch to a paid package. Here you have the choice between:
Basic Shopify for $29 a month
Shopify für for $79 a month
Advanced Shopify for $299 a month
Shopify Plus from $2000 per month
(Status 01/2022)
In addition, there are costs for payment processing, which start at 2.4% for Basic Shopify and then become smaller and smaller with the larger packages. That is, the costs are approximately at the level of the payment providers PayPal and Amazon Pay, which, by the way, you can additionally activate in your store. Shopify Payments, the in-house payment solution supports credit card, Klarna "Pay Later" (purchase on account), Sofort (instant transfer), SEPA direct debit, Apple Pay and Shop Pay. Prepayment, i.e. classic bank transfer, can also be activated (free of charge).
Once the Shopify store is up and running, you can switch to an annual or biennial plan, in which case there is a 10% discount on the annual plan and 20% on the biennial plan.
Shopify Quo vadis
Now, since we've been working in e-commerce with store owners, we've seen some software come and go over the last few years. The question is, of course, whether Shopify manages to keep its finger on the pulse of time, but the last 10 years speak for themselves. This year's Unite (the Shopify developer conference) also saw the release of some features that have brought real value to us and our agency clients. (The Dawn theme, meta fields, Github integration to name a few).
Our conclusion on Shopify: Shopify is a user-friendly store platform that grows with business success and will do so for more than the next 2 years. The use in almost all countries is possible, as well as many, even exotic user languages are selectable. The cost-benefit ratio can be customized by choosing appropriate packages and is very good for any store size. You will certainly have more fun as a store owner than with any other store software, at least that is the feedback we get from customers who we convert from e.g. WordPress/WooCommerce to Shopify.
Regardless of whether you have big plans or run a hobby store, we think you're in the best position with Shopify, come what may.