Your Shopify B2B Shop
Shopify is already the world's leading software in the B2C area for online stores. Often underestimated are the possibilities of Shopify in B2B. Admittedly, it probably takes a few Shopify apps for the Shopify store to meet your company's requirements to the letter.
Fortunately, the app infrastructure of the Shopify world is diverse. Many B2B stores can be implemented without custom app programming. This not only allows us to develop quickly and tailored to your needs, your budget will be happy too.
For B2B stores that are accepted by your customers, it takes more than just access restriction these days. With Shopify, however, your company has its finger on the pulse.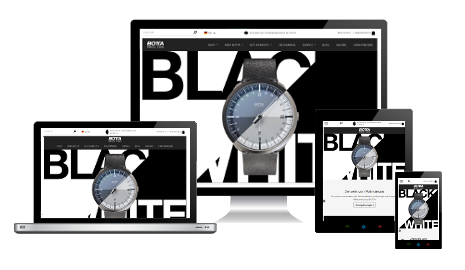 The Shopify ordering portal for B2B
The classic order portal in B2B can be created with Shopify with a manageable amount of work. Especially if you already run one or more Shopify stores, the order portal for your resellers, distributors, or partners can be seamlessly integrated into your existing Shopify processes.
If you don't have a Shopify store yet, but want to lay the foundation with the B2B portal, you are also well advised.
B2B success with Shopify Plus
If your business needs push Shopify to the limit, then it needs to be Shopify Plus!
Shopify Plus is Shopify's enterprise plan. In terms of price, but also in terms of additional features, the plan is tailored to established businesses that need a very flexible solution.
With Shopify Plus, you get access to exclusive features and apps that allow us to build your business the B2B Shopify store your customers love and your competitors hate.
From our references
Great job!
Quickly understood what the issue is, communication super simple and always friendly, even outside regular business hours. Top work – has even incorporated corrections without complaint and has subsequently responded to further requests.
Thank you 4TFM – gladly again at any time.

salt-switch.shop – Nov 19, 2021
(translated)