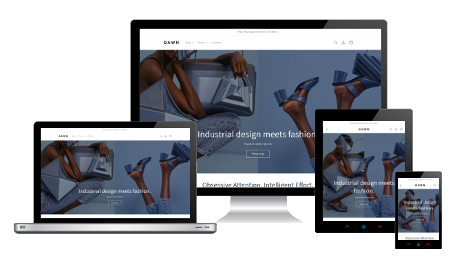 New version of the theme "Dawn"
Version 5.0.0 of the free Shopify theme "Dawn" has been released recently. The "Dawn" theme was the first new Shopify theme for "Online Store 2.0" and focuses on speed, performance and accessibility. As the theme has evolved, plenty of new features and improvements have been added again. You will hear more about these customizations in the next paragraphs.
Product filter (Desktop)
The options of the product filter on the collection pages and the search page have been extended. Now the filter can also be positioned vertically.

You can find this setting in the product grid for the search page and collection pages in the Theme Editor.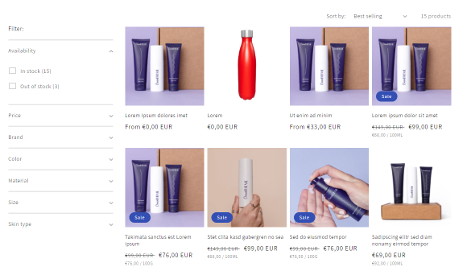 Megamenu
With the latest version of the Dawn you can now open your navigation as a mega menu instead of a normal dropdown. This is especially useful for menus with many sub-items, as the menu provides a good overview.

Product-Listing (Product-Grid)
There are also innovations in the product listing. So you can easily set the display of products (per line) on desktop and likewise on mobile devices in the theme editor. In addition, "Add to cart" buttons can now be displayed directly in the listing.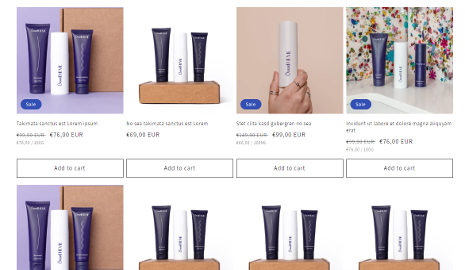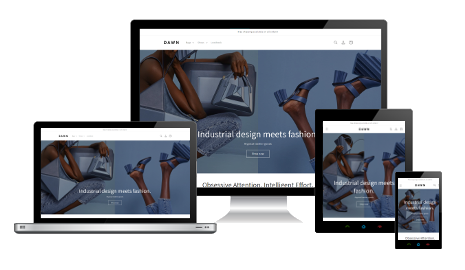 Further improvements
Of course, minor bugs of the previous version have been fixed again. In addition, some areas can now be customized more flexibly (e.g. featured category). Furthermore, accessibility has been increased thanks to optimizations for screen readers.
The Dawn theme is becoming more and more the all-round theme for anyone who wants to open a Shopify store. Whether fashion, jewelry & cosmetics store or B2B with Shopify, with a few simple steps the theme can be optimized for almost any industry.