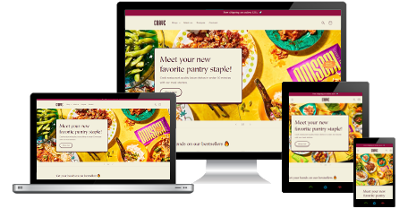 New, free Shopify themes
As already communicated at Shopify Unite (mid-2021), there were still some basic improvements on the way at that time, but they did not want to mention them in detail. In addition to new developer tools, Shopify themes and apps (presumably Shopify Markets) were mentioned in particular. Now Shopify has already delivered with three new "Onlineshop 2.0" themes as far as the themes are concerned.
In addition to the Dawn theme, which has also already been released on the Unite, three new free themes have been introduced and released by Shopify on Jan. 25, 2022. The themes are also created according to the Shopify "Online Store 2.0" principle and Google Lighthouse optimized.
All themes are already in the Shopify Theme Store and can be tried out already.
Dawn
The "Dawn" theme was the first new theme for Shopify for "Online Store 2.0". It focuses on speed, performance and accessibility.
Especially if you are still using one of the old Shopify themes, then switching to Dawn might make a lot of sense.
This minimalistic theme is suitable for stores that put a big focus on product images.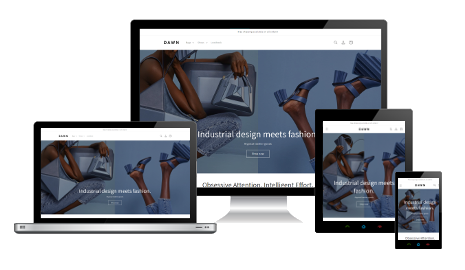 Crave
Crave theme has a very energetic design. It looks lively and playful and offers many options for customization. It is also optimized for mobile devices.
Shopify recommends it for food & beverage products.
Sense
"Sense" offers a high-energy foundation to represent your brand with its bright, fresh design. With the help of light color gradients and rounded elements, you can guide your customers through your store here.
"Sense" is a solid foundation for stores in the health and care industry.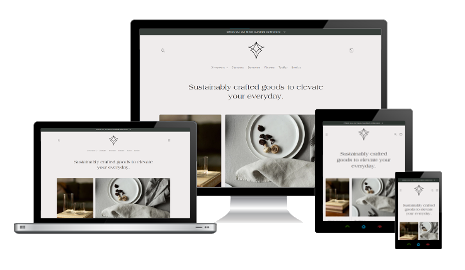 Craft
"Craft" conveys an honest and authentic feel with elegant type and ample open space.
The theme is especially suitable for craft, home & garden. Of course, as in all previously mentioned themes, there are many options to customize the design – even without changing code.
In summary, Shopify's new themes are a super foundation for an online store. The themes run perfectly on mobile and desktop devices and have excellent loading times. In addition, you can customize the design with a few settings in the theme editor. For theme changes that can not be made via the editor, we are of course available.